Description
Training
Co-Creation, Beyond the Buzzword
This one-day course, delivered by The Spark's artistic director Christopher Gorry, will tool up artists, producers and project managers to understand and apply the principles of The Spark Arts for Children's approach to Co-Creation.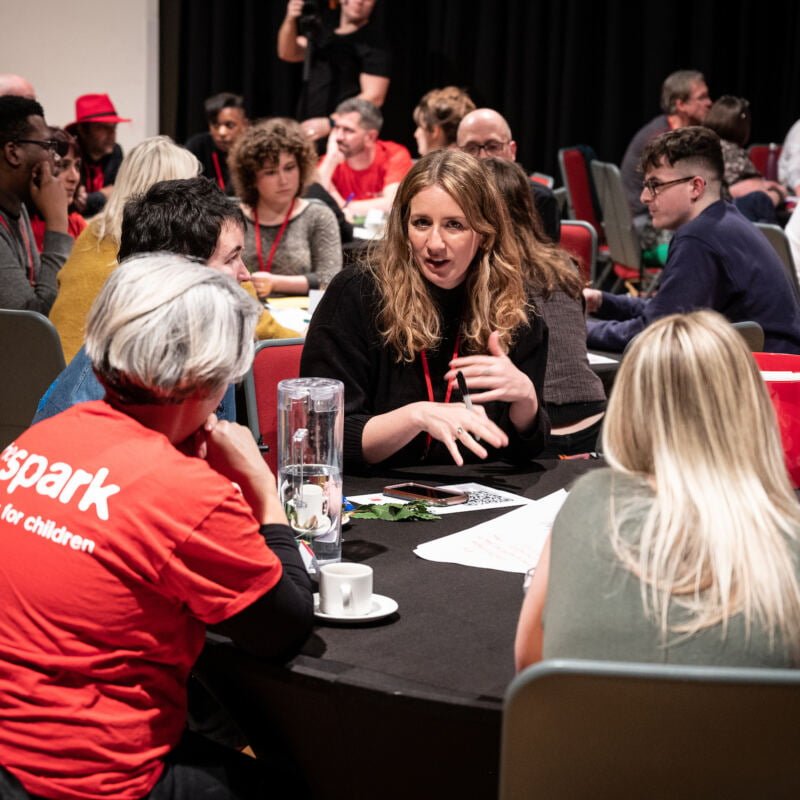 Participants will learn how to manage and deliver different scales of co-creation projects through practical activities, discussions and by exploring case study examples.  This one-day course will improve your practise and grow your confidence in delivering authentic co-created projects. The training day will focus on how you root beneficiaries voice, wants and needs across two key approaches to co-creation:
Artistic Co-Creation: Exploring project conception and commissioning processes, as well as embedding the agency and autonomy of everyone involved.
Operational Co-Creation: The governance approach to managing organisational steering groups, volunteer programmesm recruitment and strategic planning activities.
By the end of the day the group will have a number of applicable models and frameworks to apply to their own work with children, young people and community co-creation projects.
Freelancers/independent artists
£90
Who is this for?
Artists, Producers and Project Managers
Practitioner
Christopher Gorry
Catering
Teas and coffees on arrival, lunch is provided
Wheelchair accessible
Provided on request
Wednesday 22nd May 2024
10.00am to 5.30pm
Venue TBC - Leicester
£90-£150