Belgrave Library Takeover
In partnership with Leicester City Libraries
As part of the Spark Festival 2023, children and families took over Belgrave Library for a day of fun and creativity.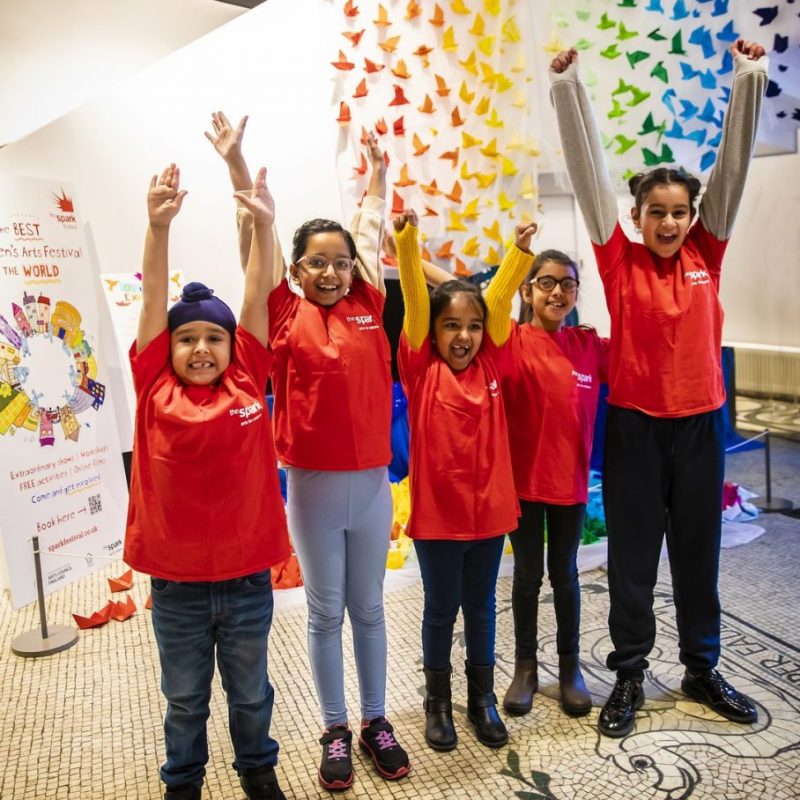 Working closely with Artist Pasha Kinacaid, these voices of Belgrave  brought the best to the community. There were a host of free activities for everyone to join in and enjoy. The day included storytelling, Laughter Yoga, dance performances and workshops with Aakash Odedra, kite and placard making, and an Eco Seed procession.
There were also stimulating conversations and food for thought at 'Chai and Chat', as children shared their views on topics like climate change, bullying, wellbeing, activism.
Some of the resulting 'protest' artwork went on display by Catherine Junior School, who worked with poet Ty'rone Haughton to create a Giant Placard designed by Leicester illustrator Sam Grubb.
Supported by Belgrave Ward Funding and Awards for All.