Vital Spark is a movement that challenges the Performance for Young Audiences (PYA) Sector to be more inclusive and relevant.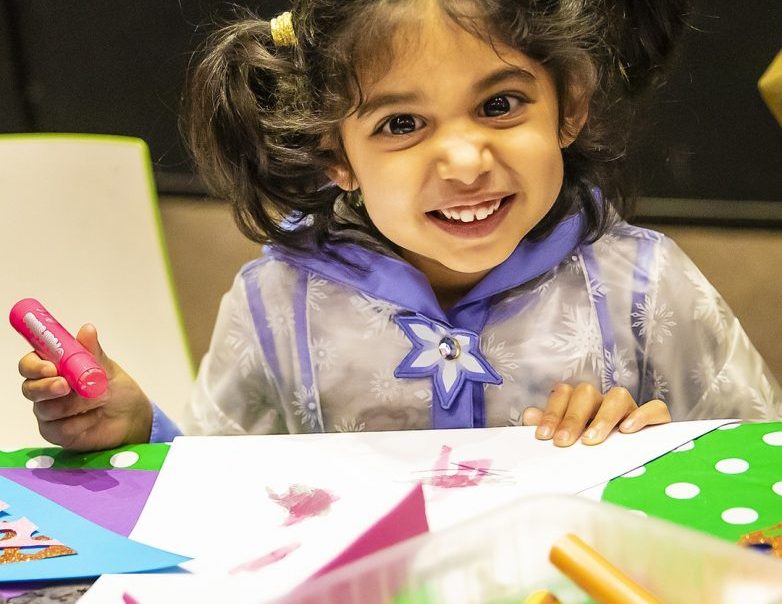 Through Vital Spark, we share best practice with partner organisations – and provide essential support to underrepresented artists – to create world-class cultural opportunities in the Midlands. We care about artists, partners, and children – and recognise that they are all different, so each Vital Spark relationship is bespoke. Read more about how we support artists and creative professionals below – then come and join the movement!
Contact us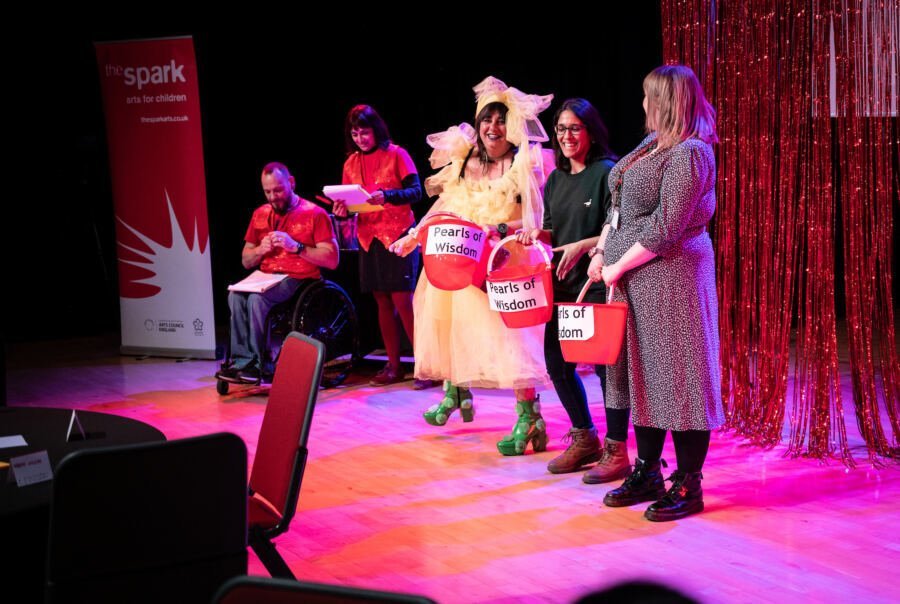 The Vital Spark Relationship Programme is a transformational residential for artists who want to enhance their understanding of children's arts and develop their artistic process.
The programme pays artists to spend time learning, growing and developing a relationship with us.
To find out when the Vital Spark Relationship Programme is open for applications, visit our Opportunities page or join the artist newsletter below.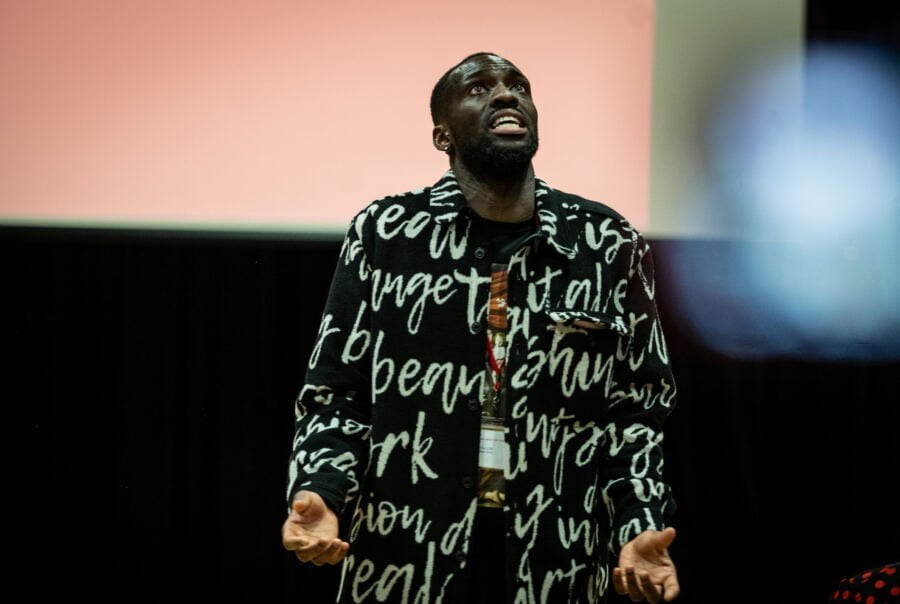 This is a unique opportunity for artists to receive financial support and expertise towards the development of a new piece of work created for children and young people aged 0-13 years. The fund is for bold, exciting and original ideas from:
Artists that are underrepresented
Artists working in England that share our vision of a sector more representative of children today
Artists working in any form of performance (theatre, dance, performance poetry etc.)
To find out when the Ideas Fund is open for applications, visit our Opportunities page or join the artist newsletter below.
For venues and organisations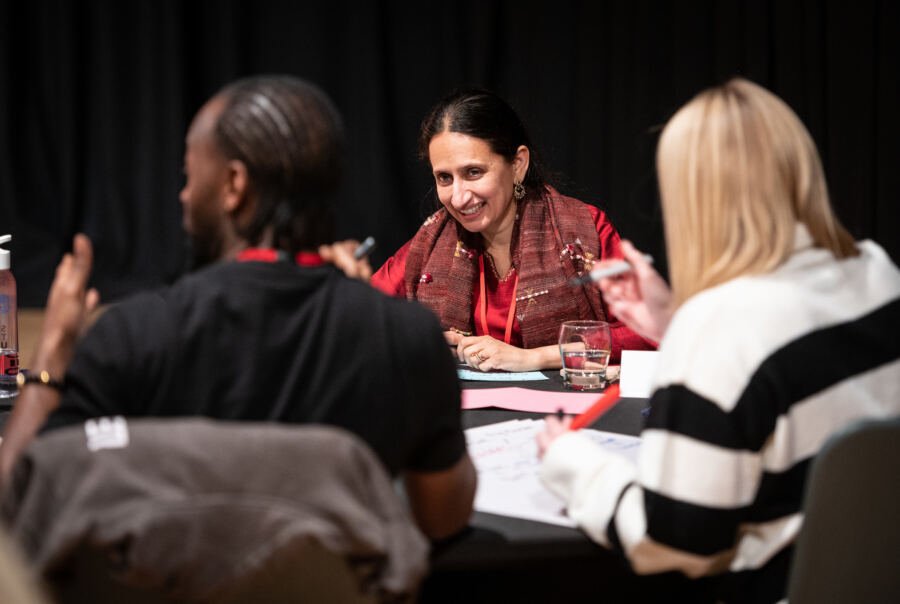 Throughout the year, we host events open to the wider sector. These include opportunities to meet the artists we're supporting and learn about their practice/work in development. And, during our annual Spark Festival, we also host a number of delegate events focusing on different aspects of the Vital Spark movement.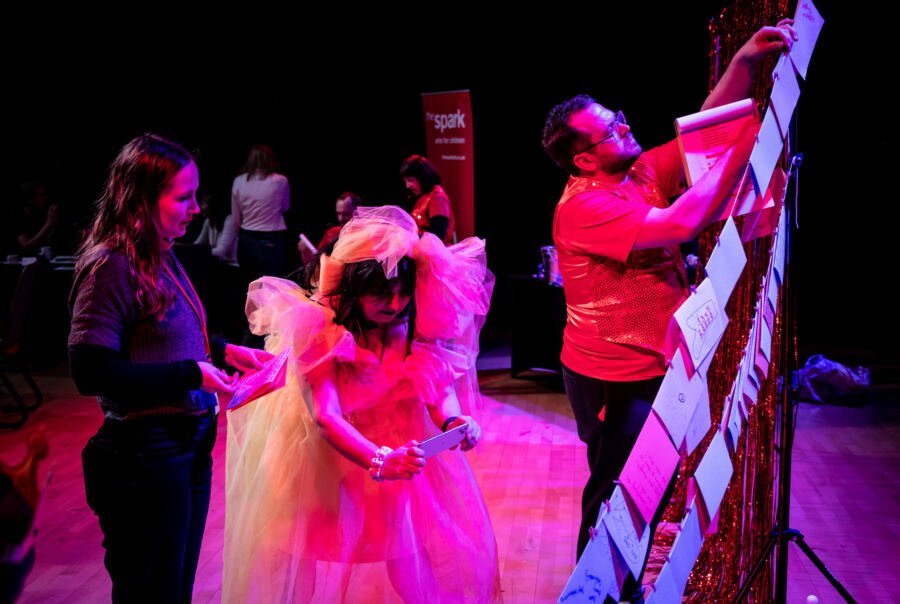 The Vital Spark Partnership is a group of like-minded organisations across the UK, all sharing an ambition for a more reflective and representative children's arts sector. We are open to welcoming partners that can support and contribute to this approach, who are genuinely invested in the ambition, and willing to join us in learning along the way.
Vital Spark Recent Commissions
Meet some of the artists we've worked with and supported over the years