Our World music project
Our World was a music residency and performance project. In 2020, Brazilian composer and percussionaist Adriano Adewale worked with Avenue Primary School, Folville Junior School and St Thomas More Academy. They all come together to perform with Adriano and his band at The Y Theatre as part of the Spark Festival.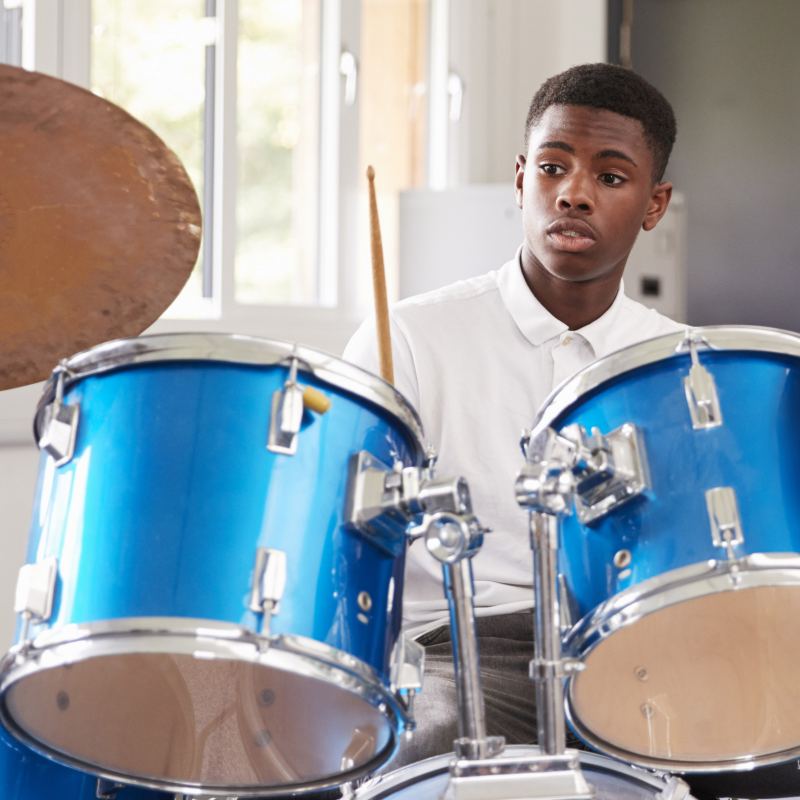 The project asked young people to consider what it means to be a nine-year-old living on the edge of an environmental disaster. Together with Adriano, participants explored the sound of the dirty waters, burning trees, and melting ice. Each participating school created different sound worlds – before working to weave together a narrative full of tension and distortion, quiet reflection and resolution. They did this using percussion, drums, voices and junk instruments.
Our World was funded by Leicestershire Music Education Hub and the D'Oyly Carte Charitable Trust. Thanks also to P & C Hickinbotham Trust.
Leicestershire Music Education Hub
D'Oyly Carte Charitable Trust