Pop-up gallery project
What is the best way to create and present a visual arts exhibition to children? The Pop-Up Gallery project was an action research project which aimed to find answers to this question.
School pupils worked with artist Helen Gyngell to create an amazing range of artwork. Teams of Young Curators from each school then organised an exhibition at Phoenix Square as part of the Spark Festival.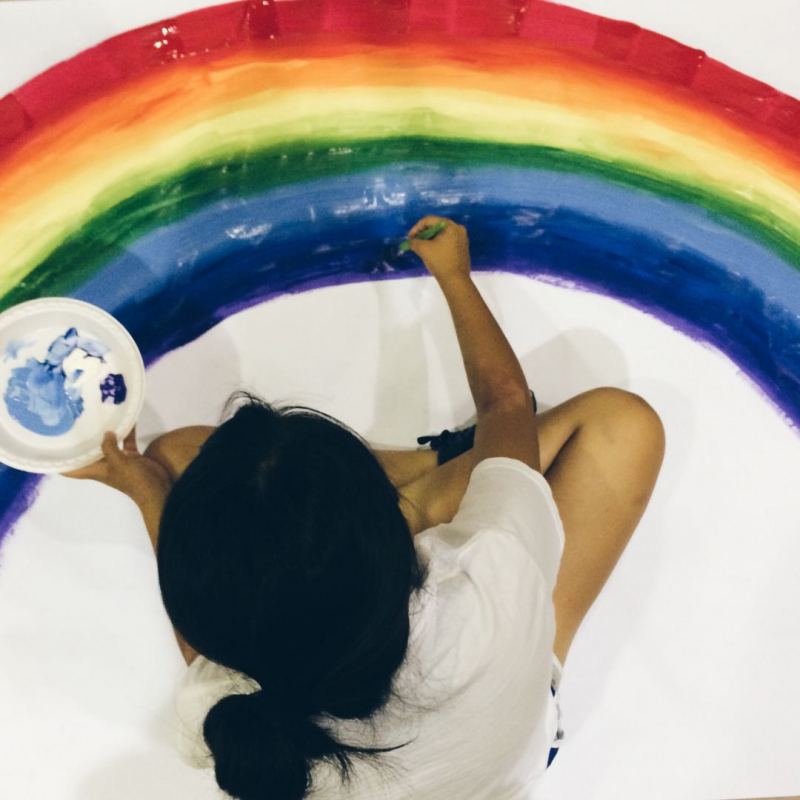 The resulting 'Portrait Palace' was colourful, bright, airy space, that presented work from children aged 7 to 11. The gallery was open to the public at the weekend, and also opened specially for visits from other local schools.
The impact on children and adults who came to the gallery was one of visible delight and surprise. The Lord Mayor's presence confirmed the importance of the gallery for the children who attended.
Spinney Hill Primary
Sandfield Close Primary
Braunstone Frith Junior School
"What a really splendid exhibition! The artists have been inspired to look beyond artistic convention, it's inspired me.

Jenny Cook

Leicester Society of Artists
"We've got lots of ideas we can take back to school and try for ourselves. The children found lots to take and think about.

Teacher

Croft Primary School
"I loved this place, I wish I could come again.

School pupil
"A great, fabulous art gallery. I loved the papermache men.

School pupil
The project was supported by The Mighty Creatives, as part of their Creative Exchanges programme. We would also like to thank Blueprint for the use of the Studio at Phoenix Square.