Powerful Words poetry project
A project which used the power of creative writing to improve literacy skills, develop confidence and self-esteem with young people. Powerful Words was delivered in 2017/18 and 2019/20.
Schools in Leicester took park in a ten-week residency, working with poet John Berkavitch. Pupils wrote their own poetry materials which they then presented at an exciting poetry slam during The Spark Festival. The Arts Award was integrated within the project, and Writing East Midlands delivered additional CPD sessions.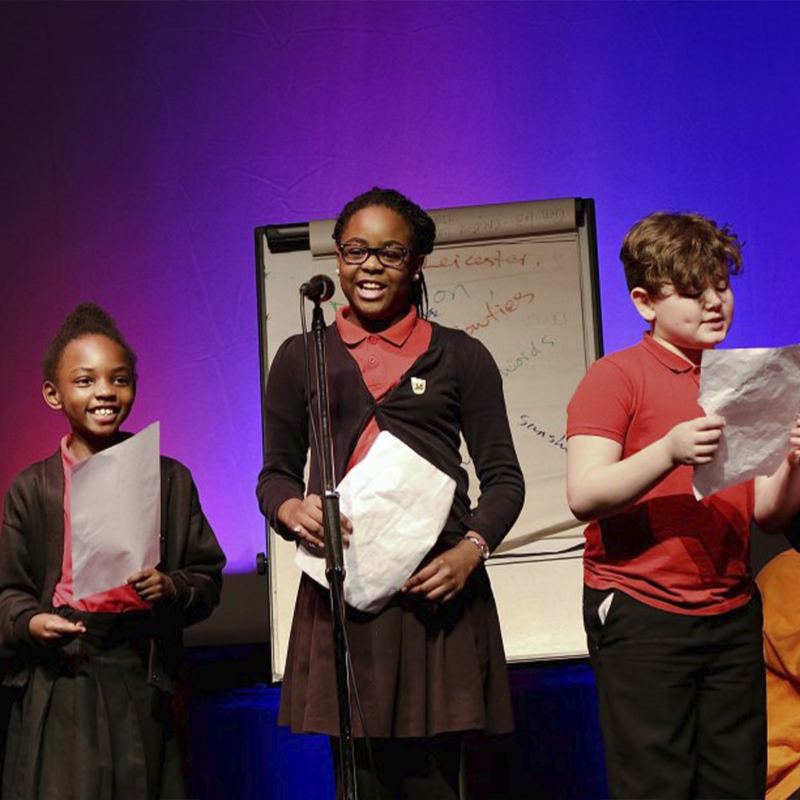 Caldecote Primary School
Charnwood Primary School
Folville Junior School
Fosse Primary School
Medway Primary School
Overdale Junior School
Falcons Primary School
Holy Cross Catholic Primary School
Medway Community Primary School
Overdale Junior School
Powerful Words was funded by The Lord Mayors Charity for three years and is delivered by The Spark Arts for Children as part of The City Classroom. It was supported in 2017/18 by Austin Hope Pilkington, The Mighty Creatives, DMU Local, and Writing East Midlands; and in 2019/20 by George Ernest Ellis Trust and Writing East Midlands.