The City Playground
A playgroud of fun, creative events for families across Leicester, presented during The Spark Festival 2023. Across a jam-packed day, famlies could drop in to a wide range of exciting activity to amplify children's voices across the city.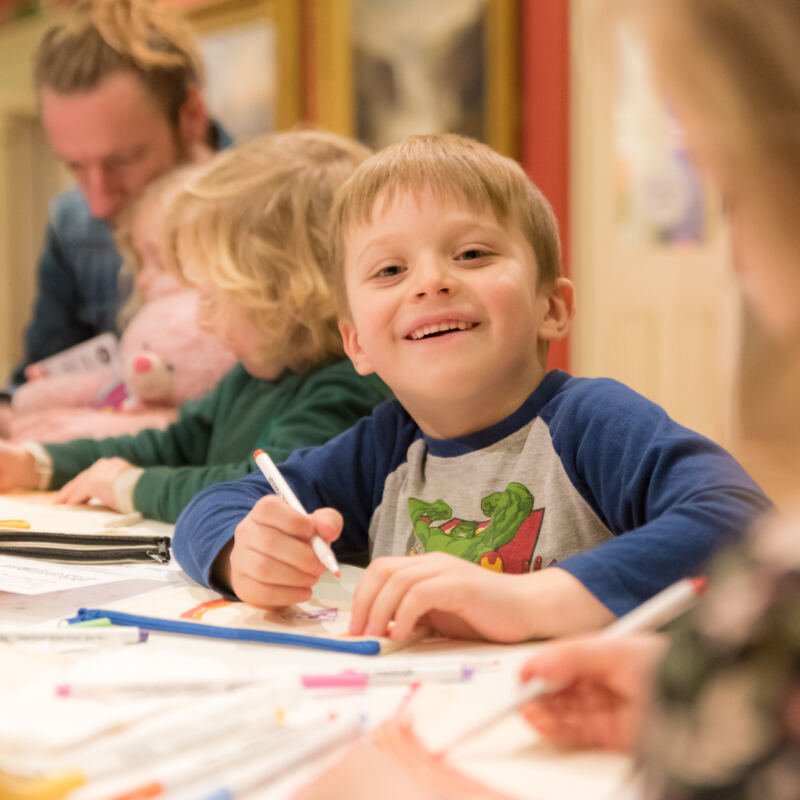 Children 'took over' the Spark Festival, transforming Curve, Leicester Museum and Art Gallery, and Phoenix with fun and creativity.
A chance to design and make mini placards and banners at 2Queens.
Children and families got to 'monoprint' a protest poster at Leicester Print Workshop and take home their own unique piece of protest art.
Fabulous clothing-inspired workshops at Leicester Gallery.
Photography by Graeme Braidwood and Samuel Kirby.