Tiny Sparks
The Spark Arts for Children worked collaboratively with Leicester's Children, Young People and Family Centres to design and deliver an imaginative residency to support storytelling and music as a medium to promote self-expression, creativity, confidence and language development among early year's children and their parents/carers.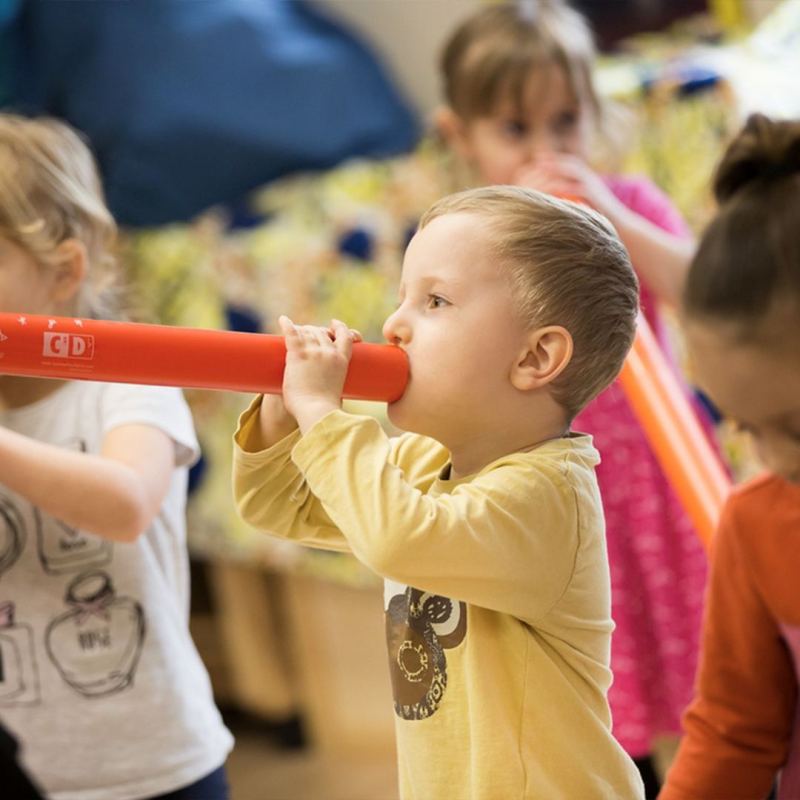 In 2017 we were supported by Youth Music and other funders to link Arun Ghosh and Dave 'Stickman' Higgins to children's centres and nurseries in east and west Leicester for an 11 week residency. This took place between February and May 2017 working with over 400 pre-school children.
We were delighted to continue this project with further support from our funders Youth Music. By 2019, Tiny Sparks had worked with over 1,000 children and their families, with 98% of participating children showing an improvement in their language skills on the register of Stages of Confident Speaking. The two artists working on the project in 2018 were Dave 'Stickman' Higgins and Mellow Baku.
We additionally ran a Musician CPD programme to encourage more musicians from a diverse range of backgrounds to consider making work for early years children and their families.
In partnership with Talent25, ran a national symposium to explore the importance of music and musical play within early childhood development. The day provided inspiring ideas, game changing case studies and practical workshops.
The symposium explored the national landscape, reflecting on current practice and considering new developments sharing the latest research and innovative practice with talks from key note speakers Dr Jessica Pitt, Phd, lead researcher with Centre for Research in Early Childhood (CREC), Lecturer in Music Education at the Royal College of Music and Lead Tutor on the MA in Early Years Music at Birmingham University and Nicola Burke Associate of the British Association of Early Education and a core member of the London Early Years Music Network (LEYMN).