Description
The Spark - At Your School
Monday 6 to Friday 10 November 2023
World class music, dance and theatre curated especially for Leicester and Leicestershire schools.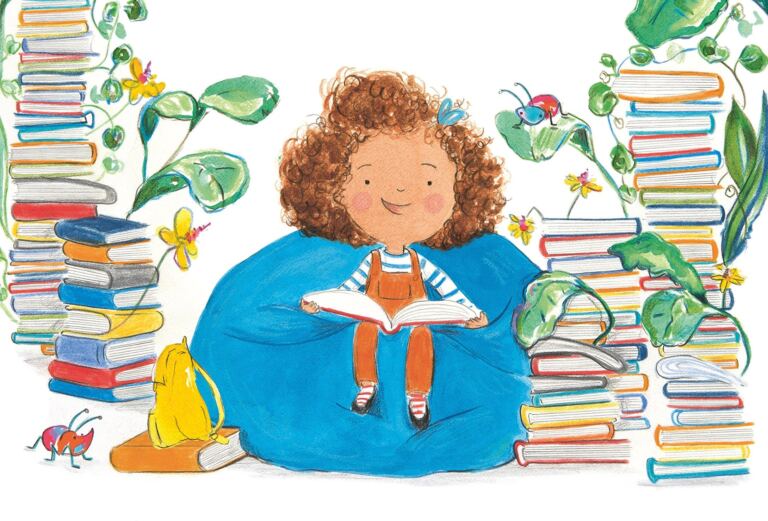 Luna Loves Library Day – The Musical
Presented by Little Seeds Music and Z Arts
Based on the critically acclaimed book by Waterstones Childrens' Laureate Joseph Coelho and Illustrator Fiona Lumbers.
Luna looks forward to one special day… Library Day! It's the day when she discovers magic among the library shelves, from dinosaurs to mummies, from unexplained mysteries to monsters and magic.
But for Luna, Library Day is also a chance to spend time with Dad, making it all the more special.  Join Luna and Dad as they discover magic and mystery, laughter and sadness and, through the power of stories, even start to mend their own history.
"Luna Loves Library Day was mine and Fiona Lumbers' debut picture book so it is one very close to our hearts. I cannot wait to share our new adaptation of Luna

Joseph Coelho

Waterstones Children's Laureate
The Learning Opportunity
Key curriculum links to PSHE, through exploring conflicts and relationships in families and History and Geography, through exploring Caribbean cultural heritage and ancestry.  The Learning pack enables educators to explore a wide range of topics in the classroom and supports Literacy.
Key Themes
Diversity, rhythm, singing, reading, stories, positive relationships
Learning Resource Packs
We provide free learning resource packs to enhance your classroom learning and support cross-curricular links to ensure you get the most out of each performance.
Available
Monday 6 to Friday 10 November 2023
Where
We come to you, no need for costly coaches
What does the show need?
A performance space of 5m(w) X 5m (d) X 3m (h), access to plug sockets and parking for a van.
How long does it take to set up?
2 hours to set up before the show. 1 hour to pack down after the show.
Whole Day (2 Performances)
£1,010
Capacity
120 pupils per performance