Description
The Spark - At Your School
Monday 6 to Friday 10 November 2023
World class music, dance and theatre curated specially for Leicester and Leicestershire schools.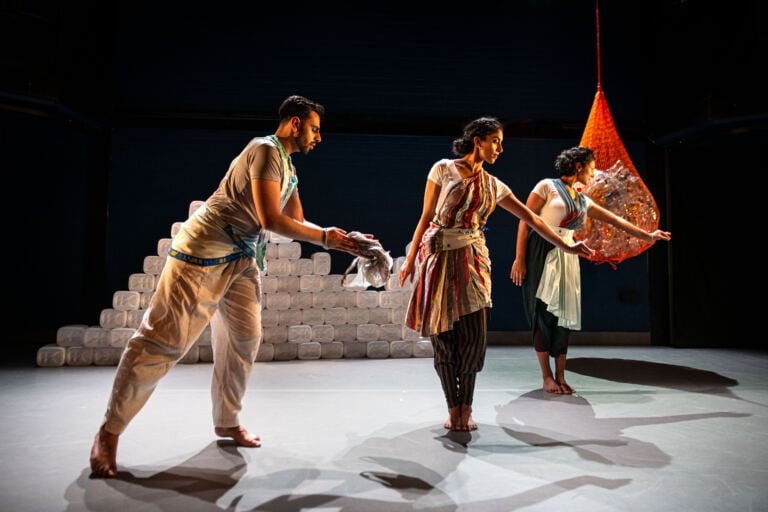 Plastic Drastic Fantastic
Presented by Akademi
A vibrant, fun and thought-provoking dance performance with environmental message at its heart.
Plastic….is it friend or foe? Remarkable or rubbish? Helpful or harmful?
Plastic Drastic Fantastic, a contemporary dance show for children which explores our complex relationship with plastics –  the fantastic possibilities they offer, as well as the drastic consequences to the environment.
Dance company Akademi are driven by societal and scientific issues that are relevant and resonant now. The show investigates plastics and the dangers of their misuse through intricate movement, gestures and play.
Originally an Akademi and Polka Theatre co-production
""A highly polished and exquisitely performed production for children age 7+, inviting us to take a careful look at plastics and how humans relate to them.

Mary Pollard

Everything Theatre
The Learning Opportunity
The key environmental themes link to Citizenship and playing an active role as citizens, Science through exploring materials and their properties, and Geography by recognising how people can manage environments sustainably.
Key Themes
Diversity, rhythm, movement, caring for our environment, taking responsibility.
Learning Resource Packs
We provide free learning resource packs to enhance your classroom learning and support cross-curricular links to ensure you get the most out of each performance.
Audience Access
The show has been designed to be accessible for D/deaf audiences
Plastic Drastic Fantastic trailer
Available
Monday 6 to Friday 10 November 2023
Where
We come to you, no need for costly coaches
What does the show need?
A performance space of 5m X 5m, access to plug sockets and parking for a van.
How long does it take to set up?
90 minutes to set up before the show. 1 hour to pack down after the show.
Cost for 1 show (AM or PM)
£640
Cost for 2 shows in one day
£1,010
Capacity
120 pupils per performance