Pop Up Play digital project
Pop Up Play is a free open source software product that provides creative play for children through its immersive learning environment and mixed reality system.
Use the Pop up Play system and your existing hardware to create your own unique content and immerse participants in creative play and open-ended learning.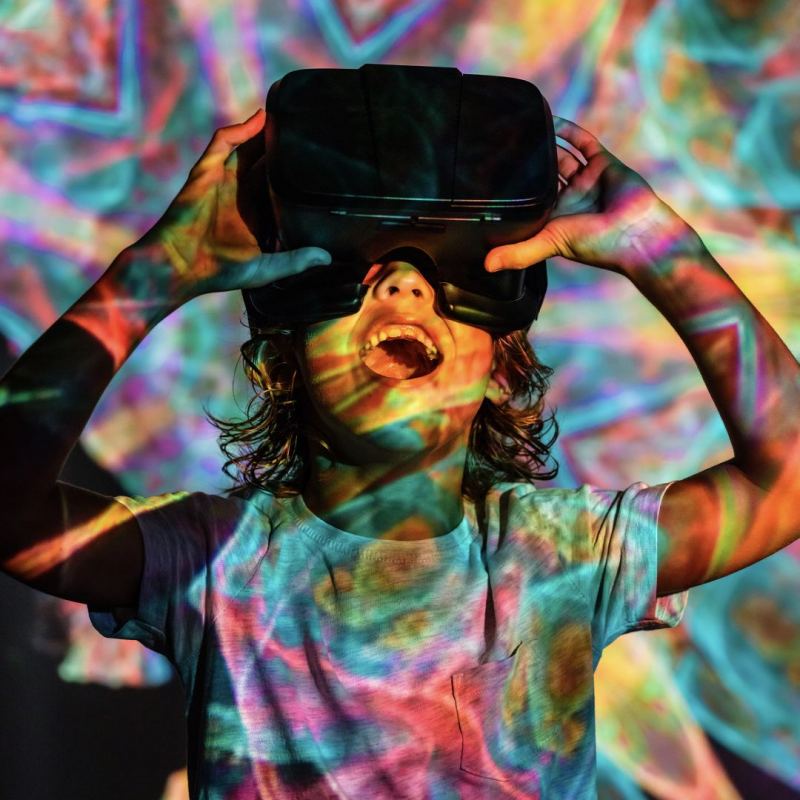 Pop Up Play has been developed, tested and designed for use in schools, arts venues, libraries and museums. Part theatre, part film, part game, part playground – the Pop Up Play system takes images, which can relate to children's books, gallery or museum exhibitions, and projects them onto a screen. It is a great tool for exploration and open-ended learning. We have created a range of materials to help you plan and get the most out of your Pop Up Play experience.
The software is easy to use for several user types including artists, teachers, librarians and young people. The download comes complete with with tools, guides and support materials to get you set up.
Pop Up Play was made possible thanks to the Digital R&D Fund (Nesta, Arts Council England, and the Arts and Humanities Research Council) in partnership with De Montfort University.
Arts and Humanities Research Council