Experience the Magic of Summer with The Spark Arts for Children!
Join Us for Two Unforgettable Family Events: The Big Little Music Jam & A Square World
Are you looking for exciting and creative ways to spend the summer holidays with your family? Look no further! The Spark Arts for Children is thrilled to present not one but two fantastic events that will delight and entertain audiences from 0-7 years. Get ready for a summer filled with live music, interactive play sessions, and quirky theater performances that will spark the imagination and create lasting memories for everyone. 
Event 1: The Big Little Music Jam – An interactive musical jam for Young Audiences and their grownups 🎵🌞Showings at 10 am and 2pm at Pork Pie Library. Tickets are Pay what you decide! 
On Saturday, 5th August 2023, families are invited to immerse themselves in the joy of music at the Big Little Music Jam. Located at the Pork Pie Library, this event promises to be a musical feast like no other. Throughout the day, brilliant musicians will take the stage to deliver captivating live performances that will have everyone tapping their toes and clapping along. 
But the fun doesn't end there! After the musical performances, you and your children can participate in an interactive creative play session. From music-making and crafting to dancing and moving together, there's something for everyone to enjoy. This two-hour session is perfect for children aged 0-7, and even older siblings can join in the excitement. 
Booking your tickets is easy – simply visit The Spark website and secure your spot for a day of musical delight!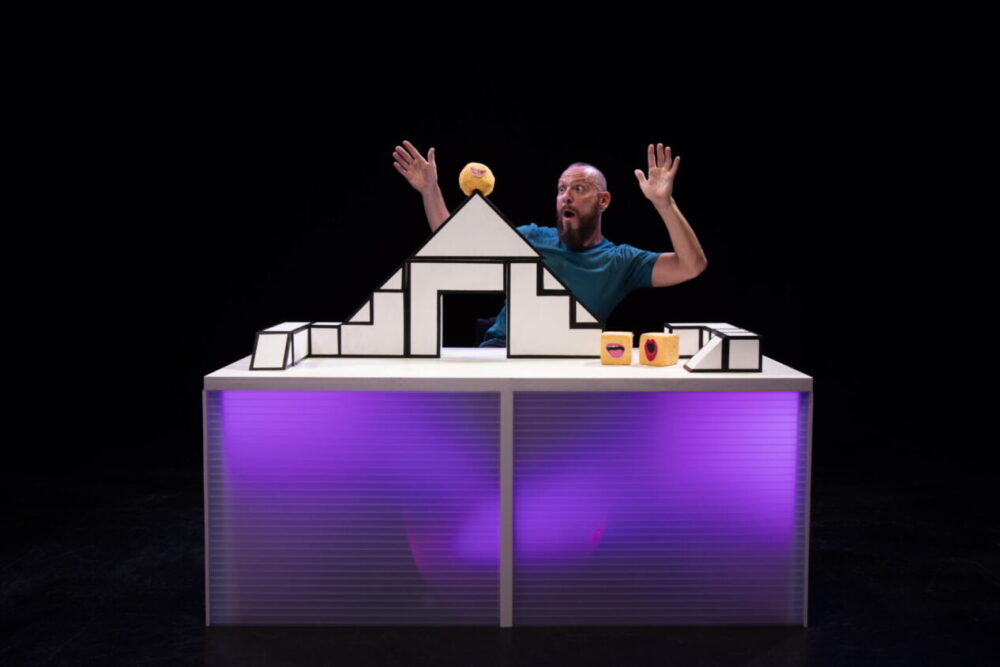 Event 2: A Square World – A Quirky Piece of Theatre for Young Audiences 🎭🌟🌈 Showings 11 am and 2 pm at St Barnabas Library. Tickets cost just £4 or £12 for a family of 4! 
Join us on Saturday, 12th August 2023, at St Barnabas Library for a truly unique and touching theater experience – "A Square World" by Daryl & Co. This extraordinary piece of theatre tells the story of friends who enjoy their routine day after day, until an unexpected change disrupts their world. The friends are suddenly divided into those who can and the one who cannot, leading them to question the fairness of a world designed for everyone else but themselves. 
"A Square World" is a heartwarming tale that looks at the importance of inclusion, friendship, and embracing the unexpected. The 35-40 minute performance is perfect for children aged 3-6 years and their grown-ups. 
To secure your seats, head to The Spark website and book your tickets for this quirky and captivating theatre experience. 
Experience the Magic – Book Your Tickets Today! 
Both events offer the perfect opportunity for families to come together, experience the joy of live entertainment, and create lasting memories. The Spark Arts for Children provides amazing experiences for Young Audiences and allows them to be creative and curious.  
Don't miss out on these incredible events! Reserve your tickets now through The Spark  website to guarantee your spot for a summer full of music, laughter, and theatrical wonder. 
Head over to the events page to book your tickets and be part of the magic this summer!