The Spark is coming to you this November
Education and Entertainment 'At Your School'
As the summer holidays come to an end and teachers are starting to think about their plans for the term ahead, we thought this might be the opportune time to reintroduce you to a trio of fantastic shows that are available to book NOW through The Spark website.
The Spark Arts for Children's 'At Your School' programme is the perfect mix of joyous entertainment and education. And best of all there's no need to go anywhere.
We're coming to you!
Bringing Learning to Life: The Line-Up
Step right up to a lineup that whisks you away from the classroom and into the vibrant world of a Bollywood musical, a mesmerizing dance performance with an environmental message, or even the enchanting realms of your library's bookshelves. Plus, there's no need to worry about arranging coach trips, as The Spark is bringing the red-carpet experience directly to your school!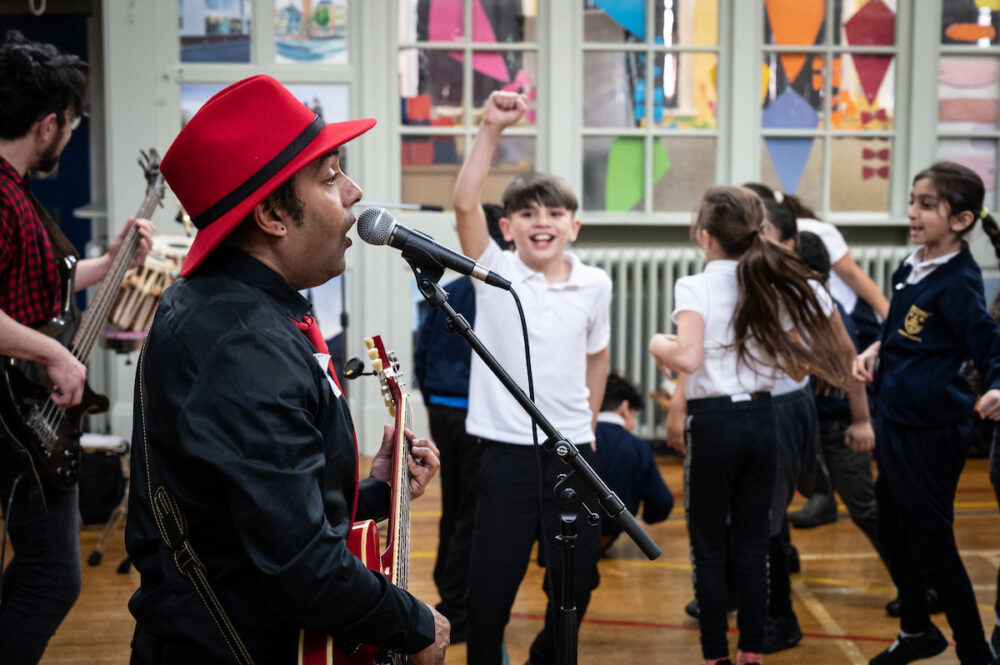 Botown: A Bollywood Musical Journey (KS1, KS2, KS3)
Get ready to dance like nobody's watching, because Botown is turning up the musical heat! Imagine the groovy beats of the '60s shaking hands with the lively vibes of Bollywood – that's the show's secret recipe for an unforgettable experience!
Around the World with Tunes: Unearth the wonders of Indian culture through a musical adventure that weaves History, Geography, and Languages into a mesmerizing tapestry.
Superheroes of Diversity: With a band that's as diverse as a painter's palette, students get to see that music is for everyone. It's all about inspiring each student to chase their passions.
Sing and Swing: From sing-alongs to dance-offs, kids will be tuned into the rhythm and collaborating in ways they've never imagined.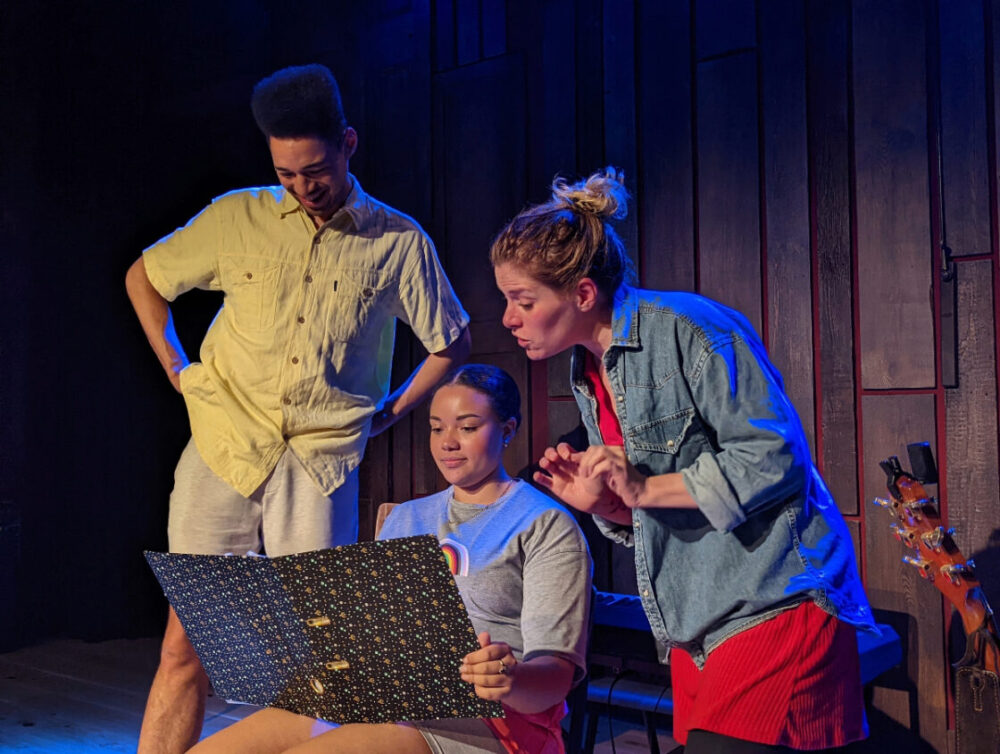 Luna Loves Library Day – The Musical (KS1 and KS2)
Hold onto your seats, because Luna Loves Library Day is about to take you on an exhilarating journey filled with stories and family love. Brace yourselves for a whirlwind of mysteries, giggles, and life lessons that'll tug at your heartstrings!
Family Feels: Dive into the world of family dynamics, learning a thing or two about keeping the peace and building those awesome connections.
Cultural Quest: Embark on a Caribbean cultural exploration that doubles up as a History and Geography lesson – get ready for a colourful adventure!
Word Magic: Watch as the show sparks a love for reading and stories, turning even the most reluctant readers into bookworms!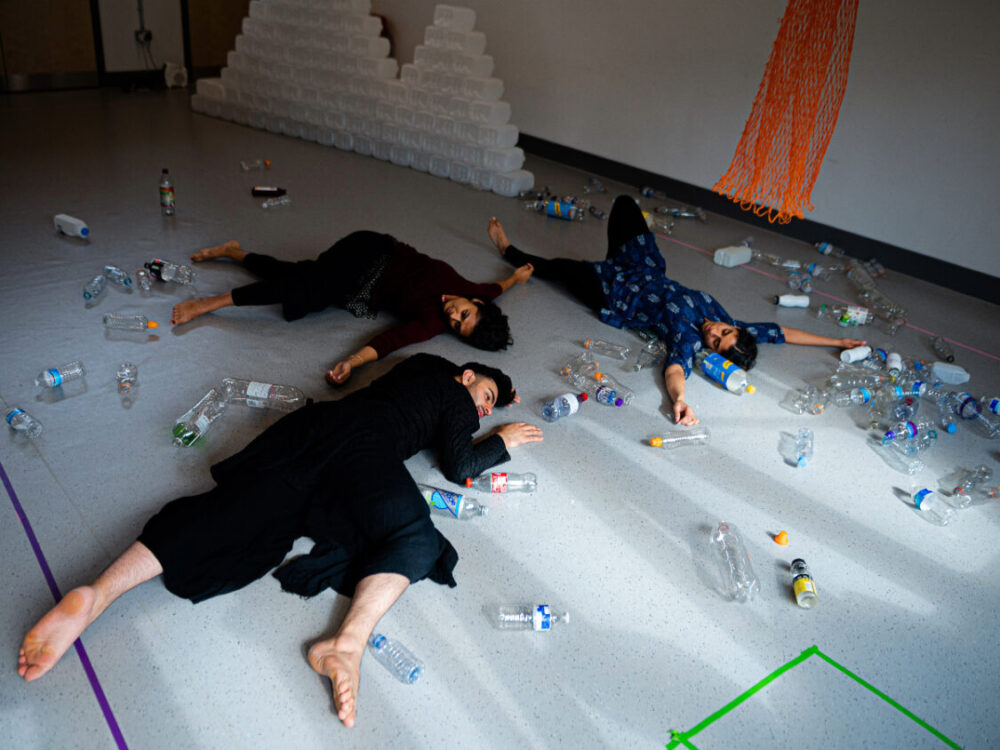 Plastic Drastic Fantastic – An Environmental Dance Performance (KS2)
Earth, meet dance! Plastic Drastic Fantastic is not your average performance. It's a captivating dance spectacle that shines a spotlight on our planet and the plastics we interact with – and trust us, it's a performance you won't want to miss!
Planet Protectors Unite: Join the ranks of Earth's superheroes as the show invites students to become environment-saving champions!
Think Like a Scientist: Get those critical thinking caps on! The show encourages students to explore materials and their quirks, just like in a science class.
Eco-Magic: This isn't just a dance; it's a call to action. Students will leave with a fresh understanding of how to care for the planet, diving into Geography with gusto!
Join The Spark Arts for Children as we roll out the 'At Your School' extravaganza this November. All these fantastic shows are available to book RIGHT NOW. Drop us an email with which shows you're interested in booking here.
Here are some of the benefits to students who engage in arts activities:
Cognitive Boost: Engaging in arts activities increases cognitive abilities by 17%, offering students a pathway to sharper minds.
Academic Excellence: Arts education improves Math and English performance, fostering well-rounded achievement.
Skills for Success: Arts nurture skills that enhance behavior and success in all areas of learning.
Inclusivity Matters: Low-income students in arts programmes are three times more likely to attain a degree.
Employability Edge: Arts subjects elevate students' employability and job retention rates.
Cultural Learning Alliance, 2017
If you'd like to know more about each show and to book one for your school check out the links below.