Look Mum, No Hands!
Look Mum, No Hands! is a visually beautiful, and physically surprising, coming-of-age story about two friends playfully testing their own boundaries to see what is possible.
Together they explore freedom, taking risks and independence and how they change, depending on who you are.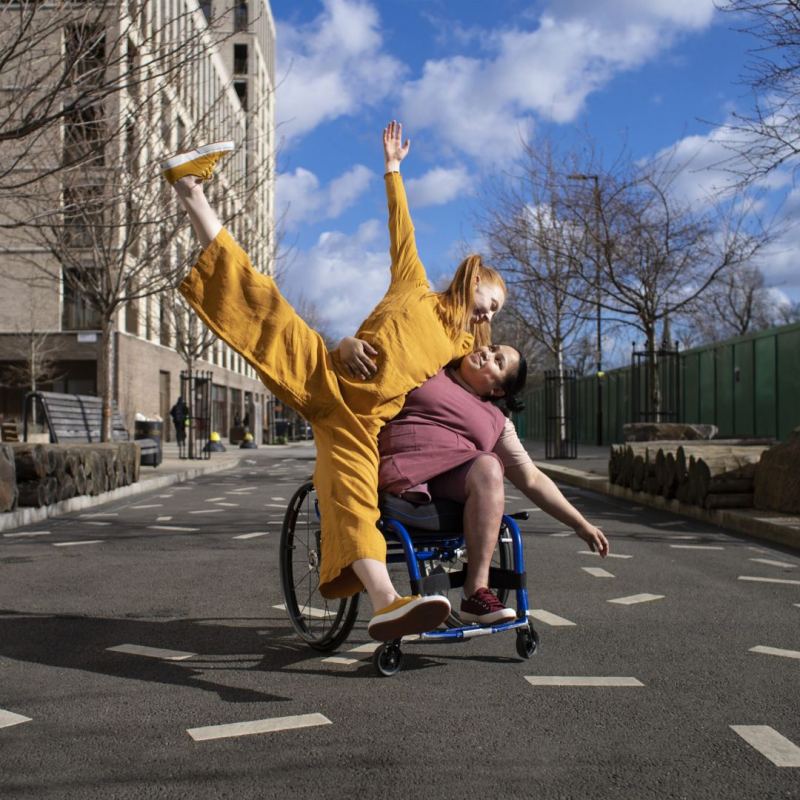 More about this production
Look Mum, No Hands!  commissioned by festival.org and Hat Fair and was supported by Without Walls and The Spark Arts for Children.
Daryl Beeton Productions is a Disabled-led company where collaboration and co-creation meet mischief and merriment, creating accessible theatre to delight young audiences.
Mimbre is a female-led company creating nuanced, breathtaking and highly skilled acrobatic theatre. They use circus and dance innovatively as a physical language to illuminate human connections and promote a positive image of women.
'Easy Read' and audio description
Daryl Beeton Productions and Mimbre made this show as accessible to audiences as possible. They created an Easy Read introduction and synopsis for audiences to read before they attend. There is also an Audio introduction and synopsis for audiences to listen to.
Hear the audio introduction