The Girl of Ink and Stars
A tale of maps, myth and monsters
A co-production by The Spark Arts for 'Children and Inspire: Culture, Learning & Libraries', based on the book by Kiran Millwood Hargrave.
Forbidden to leave her island, Isabella dreams of the faraway lands her father once mapped. When a girl from the village disappears into the island's Forgotten Territories, Isabella and her lifelong friend Pablo go in search of her.
The Girl of Ink and Stars toured Nottinghamshire, Leicestershire and Rutland Libraries during 2019 and was available as an audio drama from October 2020 to October 2021.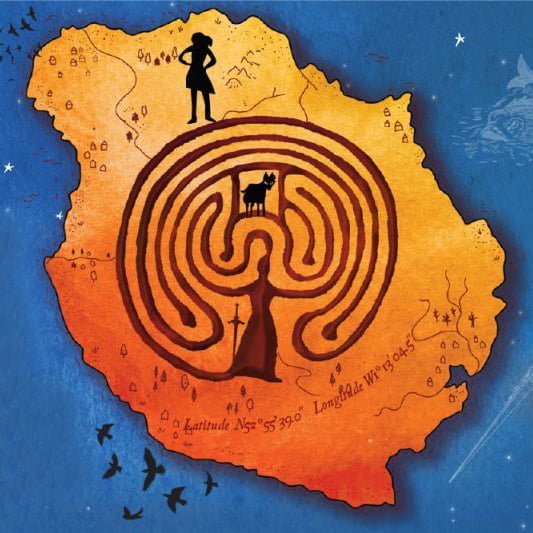 Isabella
Sally Ann Staunton
Pablo/The Banished Boy
Reece Carter
Sound technician
Robert Chafer
Company Stage Manager
Kate Bosomworth
The performance was presented through headsets to give an immersive 360° sound experience.
The sound design for this production used sounds sourced from the Freesound Project. Freesound aims to create a huge collaborative database of audio snippets, released under Creative Commons licenses that allow their reuse.
This production wishes to also thank Tom O'Hare for his excellent guitar playing of the music composed by Craig Vear.