Brigitte Aphrodite
Brigitte Aphrodite is a punk poet, musician, writer, theatre-maker & intersectional feminist show-woman from Kent.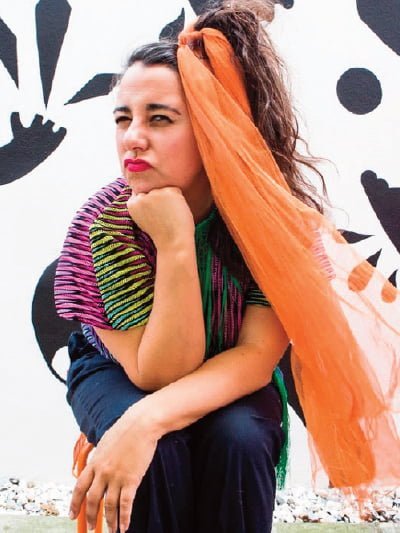 Brigitte makes genre-crossing, status-quo defying, passionate work which is free from pretension, anti-hierarchical and aims to be accessible to all.
Throughout her career, Brigitte has pioneered the genre of 'gig theatre', which is a symbiotic multi-genre collaboration, with music, lyrical poetry, and theatre to tell contemporary, social, autobiographical stories that feel urgent to share.
"I'm really excited to have the opportunity to broaden my horizons, see diverse work for family audiences, and build new creative friendships. I'm looking forward to having inspiration, expertise and theatrical solace! Rock on!

Brigitte Aphrodite
A love letter to the arts
Brigitte's Twitter profile
Brigitte's YouTube channel
Brigitte's Instagram profile
The Vital Spark behind everything we do
We believe that all children should be able to experience arts and culture, and that they should be able to see themselves represented in these experiences. This is not yet the case for every child and we're committed to changing that.
Our response is Vital Spark, and it's at the heart of everything we do. Vital Spark is about challenging and changing the lack of diversity in children's arts and culture; it's about diverse-led artistic decision making; it's about not being afraid to stand up for what's right.
We do this by supporting artists who are currently underrepresented in children's arts and culture. We also work with partner organisations to create world-class opportunities for these artists and share best practice.