Naomi Joseph
Naomi Joseph is a theatre-maker, writer and actor. Naomi's work playfully explores how big feelings manifest in our everyday lives.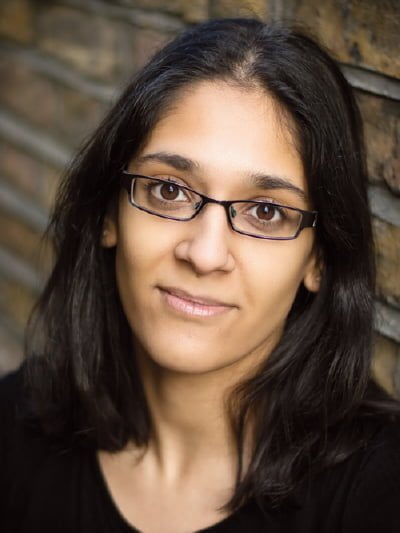 Previous work includes: Constellations (Ad Infinitum), Dear Hope (Lights Up, Arts at the Old Fire Station), Criteria (TEA Films, winner of the BIAFF Diamond Trophy Award). Naomi's theatre piece, Motherland, was performed at various festivals including Evolution at the Lyric Hammersmith and One Festival at the Space.
As a journalist one of her popular articles 'On Not Quitting Your Day Job' for Exeunt, beat through the trope of the starving artist and looked at the power (and reality) of day jobs for creatives.
"This is a unique opportunity to learn new ways of creating art for children and families but it's also a great chance to play and learn with other artists.

Naomi Joseph
The Vital Spark behind everything we do
We believe that all children should be able to experience arts and culture, and that they should be able to see themselves represented in these experiences. This is not yet the case for every child and we're committed to changing that.
Our response is Vital Spark, and it's at the heart of everything we do. Vital Spark is about challenging and changing the lack of diversity in children's arts and culture; it's about diverse-led artistic decision making; it's about not being afraid to stand up for what's right.
We do this by supporting artists who are currently underrepresented in children's arts and culture. We also work with partner organisations to create world-class opportunities for these artists and share best practice.