Little Murmur
Aakash Odedra Company and The Spark Arts for Children
Based on the true story of one child's struggle with letters and words. Little Murmur is about facing challenges and overcoming the odds. An honest and funny tale about the trials and tribulations of seeing things differently. Little Murmur explores the exaggerated realities of living in a world you can struggle to process.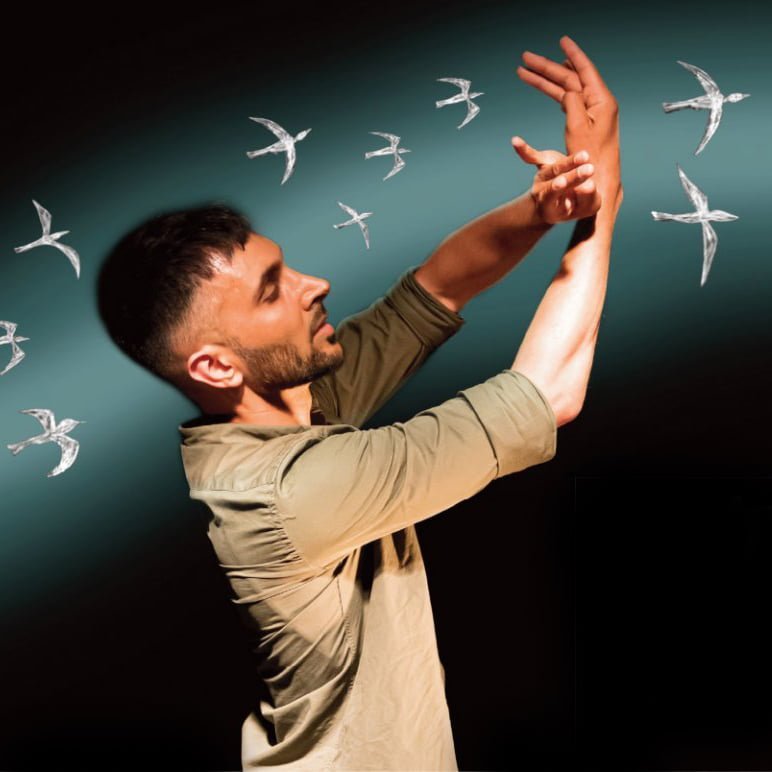 Listen to Aakash Odedra and Adel Al-Salloum talking to BBC Radio Leicester about the origins of Little Murmur.
12th February 2022
Belgrave Library
16th February 2022
artsdepot
17th February 2022
Imagine Festival
18th February 2022
Feb Fest, Luton
20th February 2022
Midlands Arts Centre
22nd February 2022
Derby Theatre
24th February 2022
Unity Theatre
26/27th February 2022
The Egg
6th March 2022
The Quarterhouse
12th-15th May 2022
Imaginate
Choreography
Aakash Odedra  &  Lewis Major
Dancer
Subhash Viman Gorania
Associate Artistic Director
Kesha Raithatha
Apprentice Dancers
Anaya Vasudha Bolar & Kalliirroi Vratti
Musical supervision
Nitin Sawhney
Visual technology
Ars Electronica Futurelab
Production photos
Pamela Raith
The Vital Spark behind everything we do
We believe that all children should be able to experience arts and culture, and that they should be able to see themselves represented in these experiences. This is not yet the case for every child and we're committed to changing that.
Our response is Vital Spark, and it's at the heart of everything we do. Vital Spark is about challenging and changing the lack of diversity in children's arts and culture; it's about diverse-led artistic decision making; it's about not being afraid to stand up for what's right.
We do this by supporting artists who are currently underrepresented in children's arts and culture. We also work with partner organisations to create world-class opportunities for these artists and share best practice.