Mmm Ahh Whoosh
A musical journey through afro-centric soulful folk, jazz and scat. Inspired by our first breaths, hums and gurgles, combining music, animation and dance to celebrate the wondrous world of the language of children.
Presented by Mellow Baku and The Spark Arts for Children in partnership with Attenborough Arts Centre and Warwick Arts Centre.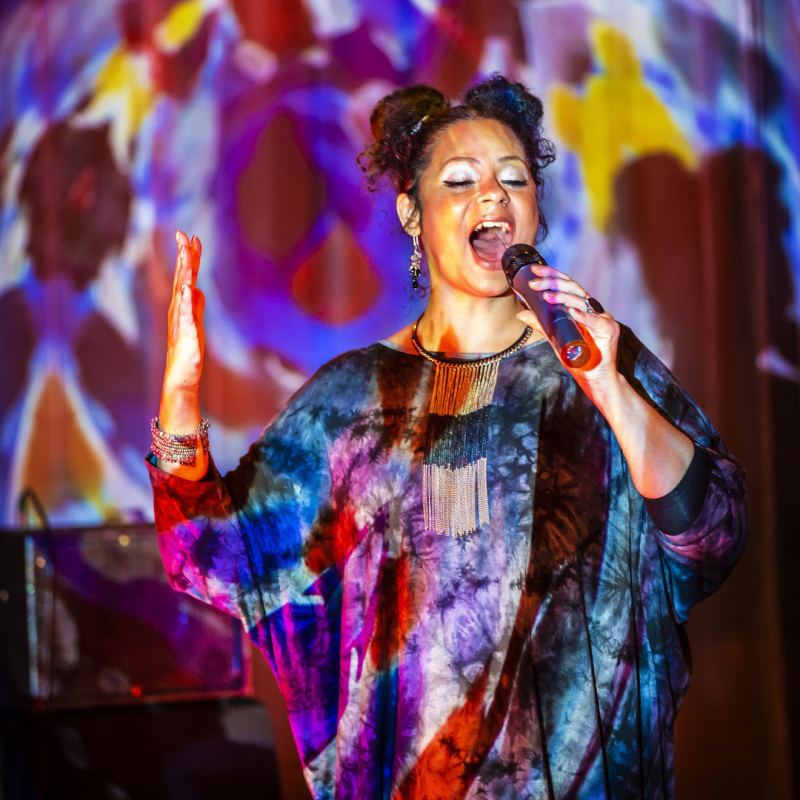 9th/10th February 2022
Attenborough Arts Centre
12th/13th February 2022
Imagine Festival
6th March 2022
Opera North
13th March 2022
Watermans Arts Centre
1st June 2022
Warwick Arts Centre
Creator, vocals
Mellow Baku
Movement, dance
Helder Delgado Heilongjiang
Percussion
Sophie Fishwick
Animation
Leonie DuBarry-Gurr
Stage/tour manager
Katie Bosomworth
Access support
Rusanda Radulovic & Jenny Peevers
Production photos
Pamela Raith
The Vital Spark behind everything we do
We believe that all children should be able to experience arts and culture, and that they should be able to see themselves represented in these experiences. This is not yet the case for every child and we're committed to changing that.
Our response is Vital Spark, and it's at the heart of everything we do. Vital Spark is about challenging and changing the lack of diversity in children's arts and culture; it's about diverse-led artistic decision making; it's about not being afraid to stand up for what's right.
We do this by supporting artists who are currently underrepresented in children's arts and culture. We also work with partner organisations to create world-class opportunities for these artists and share best practice.