Among Ideal Friends
Among Ideal Friends is a touring performance project developed by The Spark Arts for Children in partnership with Libraries in the East Midlands. The partnership was formed to deliver and transport high quality family theatre performances and workshop activities inspired by children's books across the region.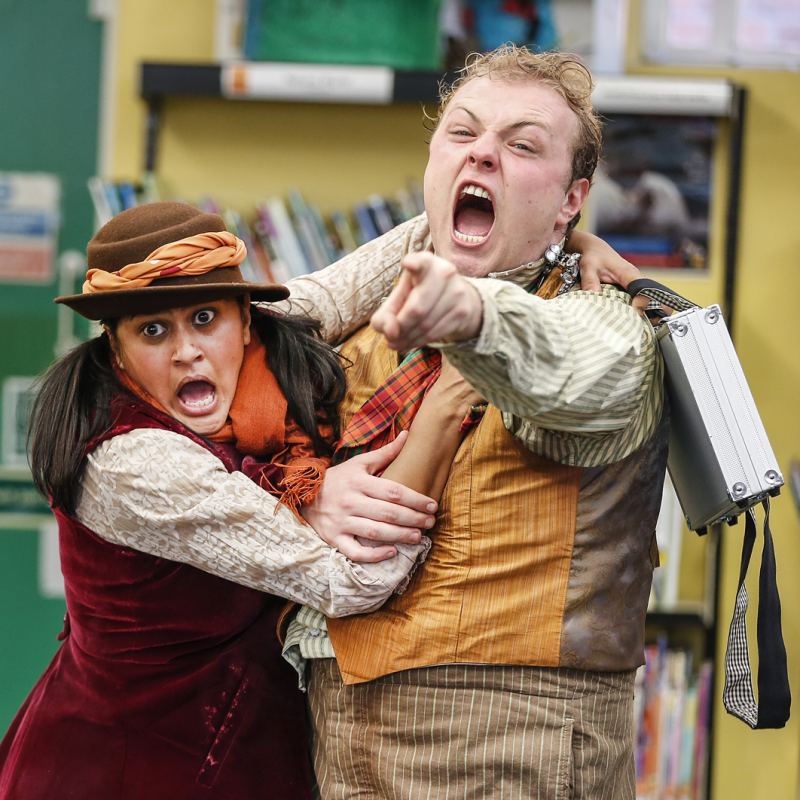 The consortium is a partnership between The Spark Arts for Children, Leicester City Council, Leicestershire County Council, Rutland County Council, Nottingham City Council, Inspire: Culture, Learning and Libraries.
The objective of the partnership is to combine excellence in programming and producing family theatre for library spaces, audience engagement and library development, to tour high-quality live performance in libraries across the East Midlands.
Among Ideal Friends Phase One
During 2016/17, fives seasons of theatre performances and workshops were held in libraries across the region; Leicester City, Leicestershire, Rutland, Nottingham City and Nottinghamshire. Almost 8,000 people attended 151 performances in 54 different libraries as part of the project. 1 in 5 had never seen a theatre show with their child before.
The following productions were performed:
A Boy and a Bear in a Boat
The First
Big Sister, Little Brother
Where the River Runs
Sylvia South and the Word Catcher
Among Ideal Friends Phase Two
The following productions were performed:
Recycled Rubbish
Roti Moon
Party
Look Mum, No Hands!
Curious Investigators
A Small Tale
Seaons
The Iron Man
The Girl of Ink and Stars
Stripey Honey…in very yummy
The First
The Gingerbread Man