Child Action Group
Children are at the heart of everything we do at The Spark. This includes not only what we do artistically but also how we do it; we want to ensure children's voices are heard, and most importantly action is taken. If you'd like to know more or to sign up register below.
Register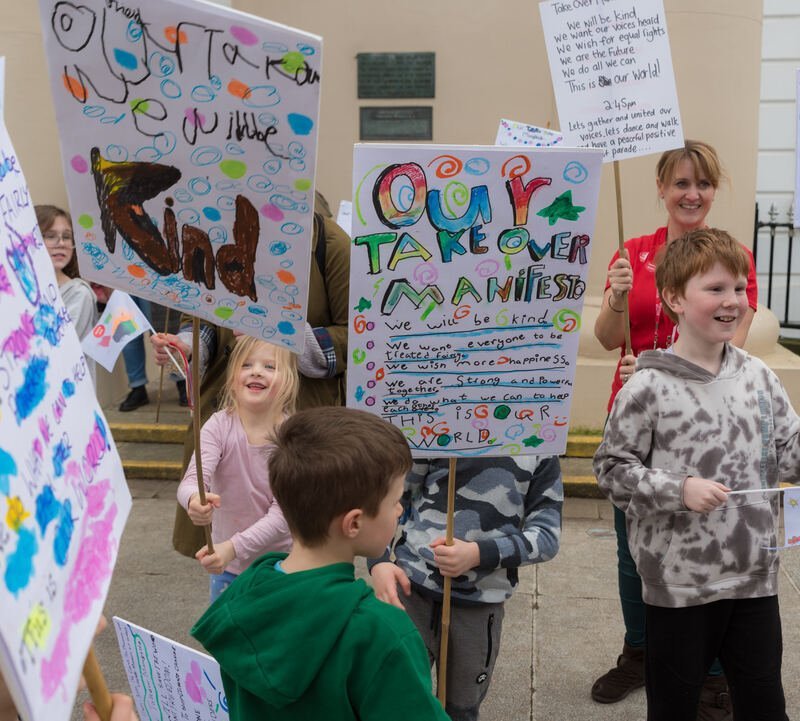 More about the Child Action Group
The new Child Action Group will shape the future of The Spark to ensure our work is relevant to children and help drive our organisation, our events and activities over the coming years.
It won't even be called the Child Action Group for very long. Because the group will decide what they want to be called! But we're calling it that in the first instance because it's important that the group see action and we're committed to ensure that they do have a say and power in the decision making.
This is an exciting new chapter in The Spark's 20 year history, and as we head to our 21st Spark Festival, will enable those children a seat at the table, the space to tell us what they want, what they like, what they don't like and what will make The Spark Arts for Children even better!
The group formed of 8 to 13 year olds from across Leicester, will help us understand what kinds of arts and creative activities children want to see; and what 'amazing' looks like for them (rather than the adults in the room!)
We will hold free monthly creative sessions enabling the group to see performances and take part in activities, develop their skills and confidence to evaluate work, and work with us to co-create our annual programme and 21st Spark Festival. We want to explore with the group:
What 'quality' (or really brilliant!) arts and creative experiences look and feel like for them
What artistic content (or shows and plays and art and stuff!) they would like to see at our next Festival
What artistic projects they/their school would benefit from (what they think would make school better?!)
What arts activity is missing in Leicester, that they would like to experience (or take their friends along to!)
The group will be encouraged to be open, honest and challenge us as an organisation – and hold The Spark to account.
Think Channel 4's Secret Life of 5 year olds,  mixed with a bit of The Apprentice, with a dash of Dragons Den, and imagine our Artistic Director and Executive Director having to report back to the group on whether they've achieved the objectives set out by the Child Action Group… or not. What could possibly go wrong?!
We think it's going to be brilliant, and a load of fun for everyone involved. But most importantly it will position children at the heart of our organisation.
We're looking for children who are:
Playful and creative (and who aren't afraid to give us a piece of their mind!)
Ambitious and excitable (Individuals who like telling adults what to do!)
Passionate about any kind of art (Theatre, dance, visual art etc.)
Can commit regularly to the sessions