Chad Taylor
When I Hear Music is a Hip Hop dance musical about two young 11 year old boys starting their first week at Mountain View Academy. It's Chase's first day and Jordan has been there a week and has developed his small crowd of peers. This production curates the universal soundtrack for every young person's first
experiences of being someplace new, using Hip Hop Street Dance styles, Rap and Spoken word.
The piece is an ambitious site specific and immersive dance piece that combines headphone technology, binaural sound and immersive storytelling. It is sure to not only delight young people but will truly innovate the sector in relation to ambitious and high quality work being presented in schools and non-traditional spaces.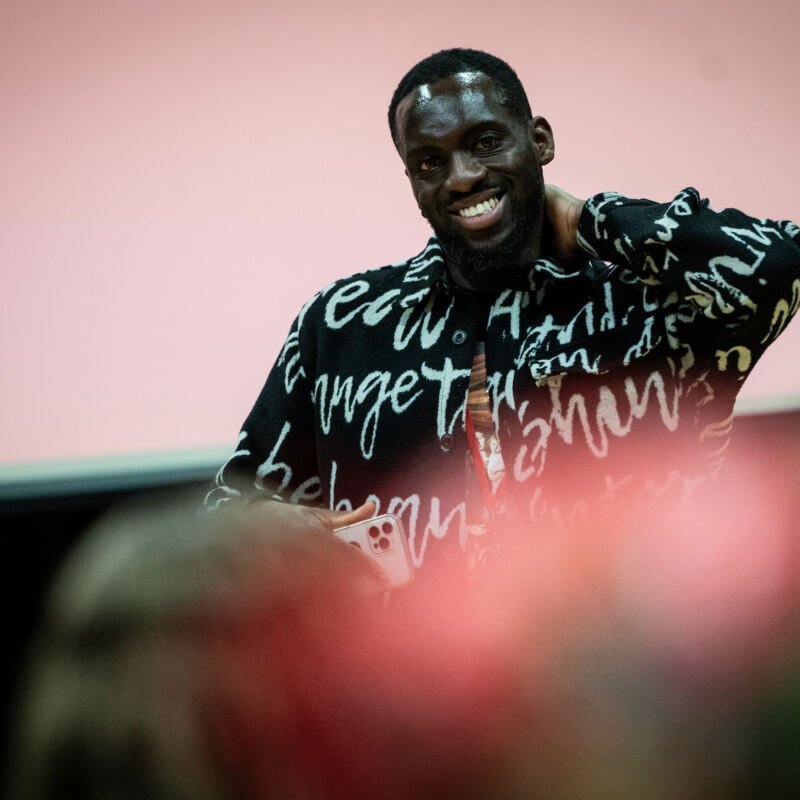 Connect with the artist through The Spark
The Vital Spark behind everything we do
We believe that all children should be able to experience arts and culture, and that they should be able to see themselves represented in these experiences. This is not yet the case for every child and we're committed to changing that.
Our response is Vital Spark, and it's at the heart of everything we do. Vital Spark is about challenging and changing the lack of diversity in children's arts and culture; it's about diverse-led artistic decision making; it's about not being afraid to stand up for what's right.
We do this by supporting artists who are currently underrepresented in children's arts and culture. We also work with partner organisations to create world-class opportunities for these artists and share best practice.