Liga Orlovska
BaBa's Musical Kitchen by Liga Orlovska & Iryna Muha
An exploration of Eastern European heritage.
BaBas Musical Kitchen is a collaborative project between Liga Orlovska, Katherina Radeva and Iryna Muha. We are Eastern Europeans from Latvia, Bulgaria and Ukraine. In collaboration with Eastern European children in Bristol, Nottingham, Leicester and Birmingham, their parents and grandparents we gathered the stories and melodies that now shape the musical performance.
BaBa's Musical Kitchen is a musical performance representing Eastern European (EE) culture, music and heritage for children 5-11. It is a brand-new cross-arts performance co-created with children and families from EE communities. BaBa's Musical Kitchen tell's the story of Potato and his grandma – a story full of music from Eastern Europe and a story of connection and love beyond borders. To tell untold stories through music, dance, animation, costumes, design and to plan for a full-length version in 2024.
This is a small scale production ideal for studio theatres, libraries, schools and village halls.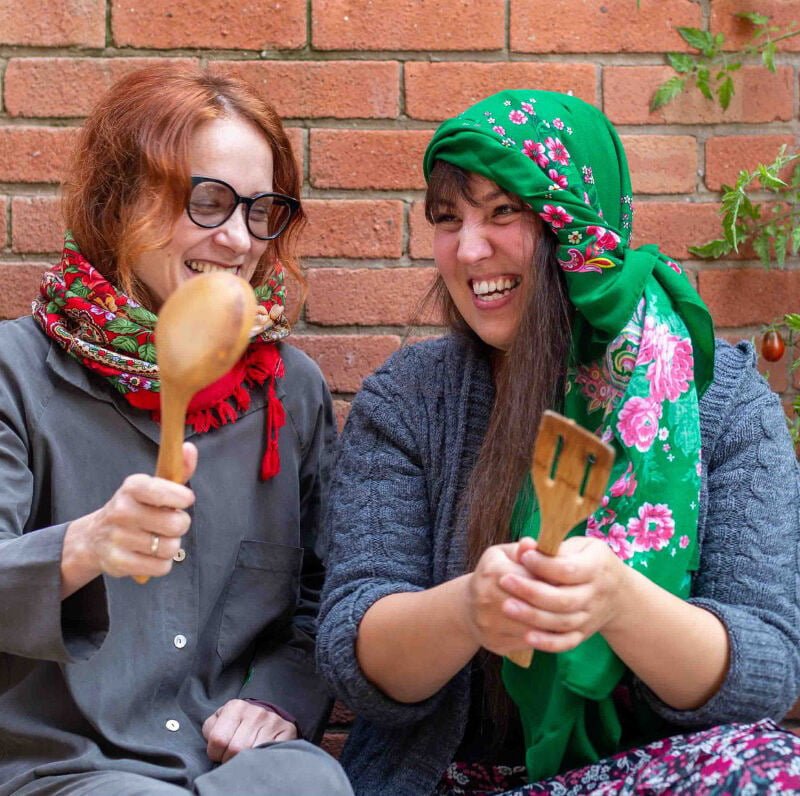 Babas Musical Kitchen Facebook
Babas Musical Kitchen Instagram
Ask The Spark to connect you with the artist
The Vital Spark behind everything we do
We believe that all children should be able to experience arts and culture, and that they should be able to see themselves represented in these experiences. This is not yet the case for every child and we're committed to changing that.
Our response is Vital Spark, and it's at the heart of everything we do. Vital Spark is about challenging and changing the lack of diversity in children's arts and culture; it's about diverse-led artistic decision making; it's about not being afraid to stand up for what's right.
We do this by supporting artists who are currently underrepresented in children's arts and culture. We also work with partner organisations to create world-class opportunities for these artists and share best practice.