The Spark - At Your School
Monday 6th to Friday 10th November 2023
World class music, dance and theatre curated especially for Leicester and Leicestershire schools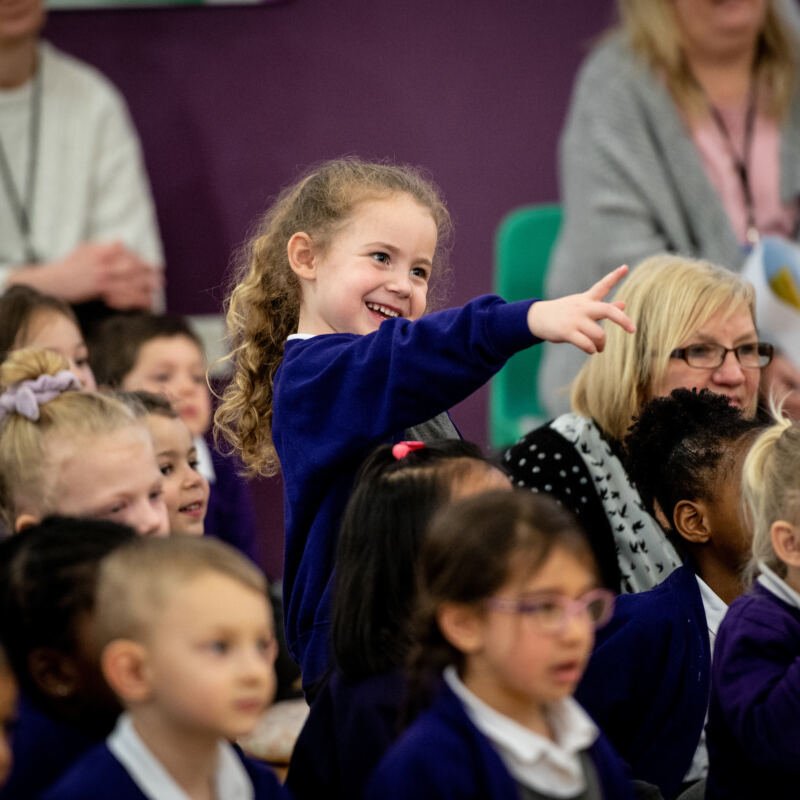 Extraordinary experiences for learning
This Autumn experience the magic of The Spark At Your School.  With music all the way from Bollywood via Memphis, a new musical from Waterstone's Children's Laureate Joeseph Coelho and contemporary dance exploring the friends and foes of the environment drawing from South Asian dance techniques.
These incredible shows promote reading and discovering new worlds in stories, debate the urgent need to look after our environment, and turn up the volume on the thriving diversity in British music.
"Highly relevent and exceptional quality - The Spark can always be relied on

Queensmead Primary School
20% Early Bird discount!  Book before 31st July.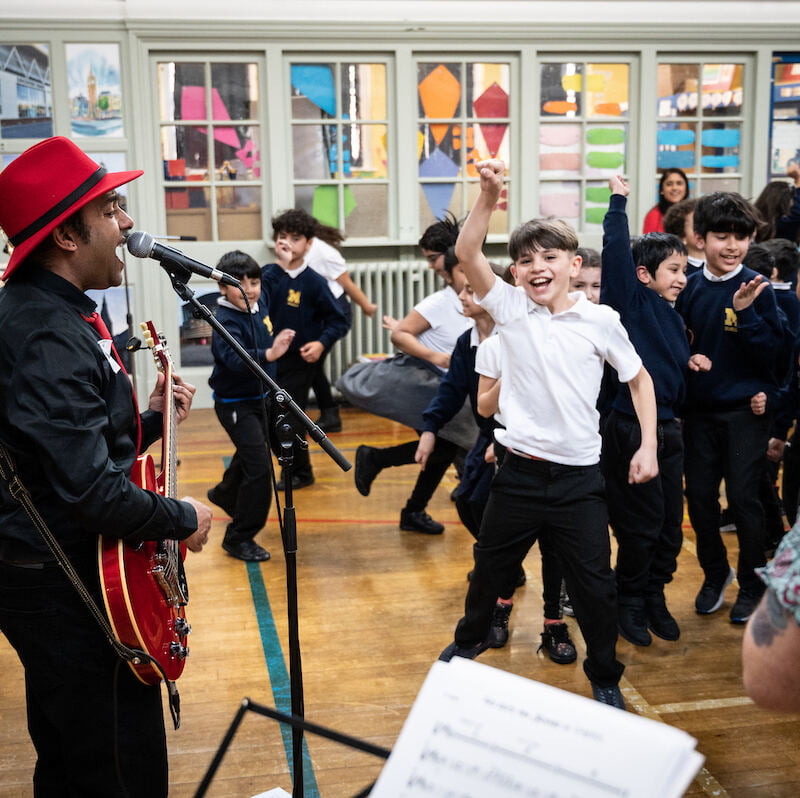 A gig in your school hall, taking you on a musical journey from Memphis to Mumbai!  By the UK's No.1 live Bollywood band.  Returning to Leicester for the second year with a fresh set of songs.
Botown are the UK's leading Bollywood live music act. Imagine a legendary 60's soul band playing Bollywood music – that's Botown.
Find out about the show and the learning opportunities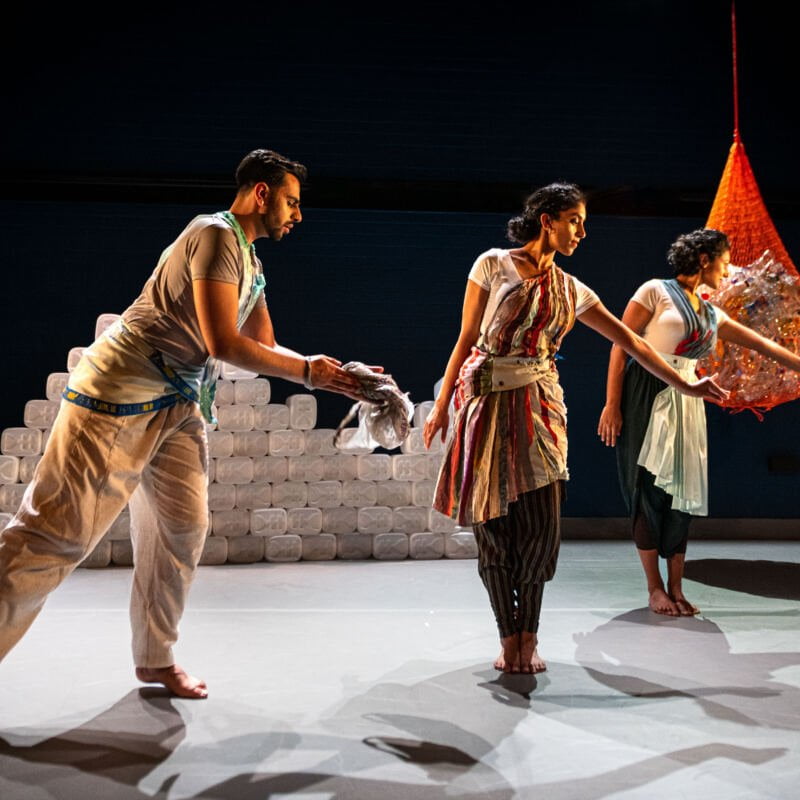 Plastic Drastic Fantastic presented by Akademi
KS2
A vibrant, fun and thought-provoking dance performance with environmental message at its heart.
Plastic Drastic Fantastic, a contemporary dance show for children which explores our complex relationship with plastics –  the fantastic possibilities they offer, as well as the drastic consequences to the environment.
Find out about the show and the learning opportunities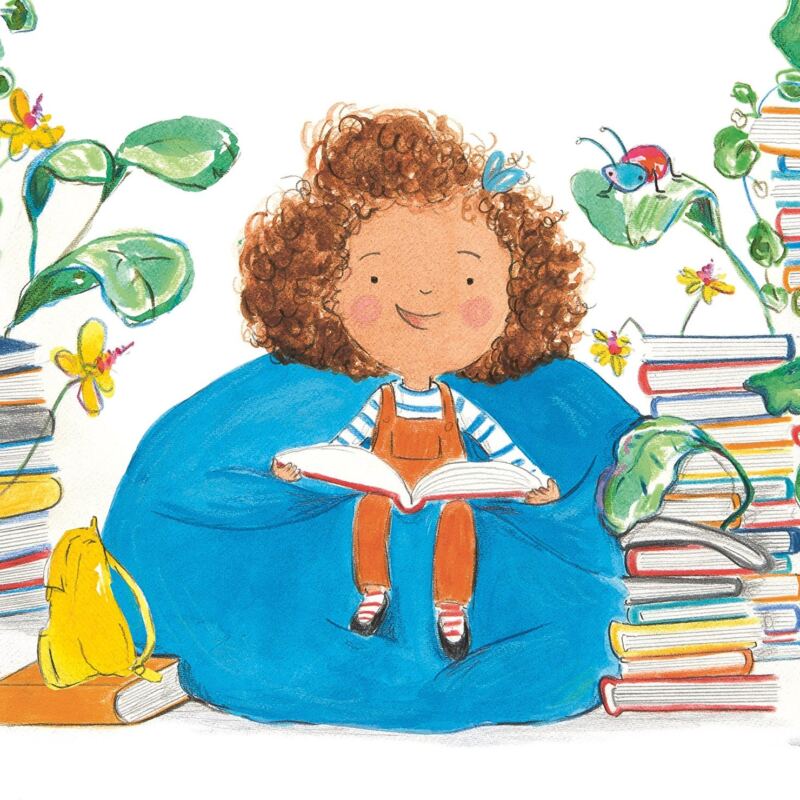 Luna Loves Library Day – The Musical presented by Little Seeds Music and Z Arts
KS1 & 2
Based on the critically acclaimed book by Waterstones Childrens' Laureate Joesph Coelho and Illustrator Fiona Lumbers.
Luna looks forward to one special day… Library Day! It's the day when she discovers magic among the library shelves, from dinosaurs to mummies, from unexplained mysteries to monsters and magic.
Find out about the show and the learning opportunities
We provide free learning resource packs to enhance your classroom learning and support cross-curricular links to ensure your get the most out of each performance
Key Stage 1
Key Stage 2
Key Stage 3
At all of our performances children should feel safe to react, move around and come and go as they need to. We can arrange for adaptations to be made to the performance if required.  Please see below examples of access options.
The shows are available between Monday 6th and Friday 10th November.
Drop us an email letting us know which shows you're interested in and what dates you're interested in.
Then we'll then contact you to let you know about availability to make a booking.
All prices are
inclusive 
of VAT
Standard bookings of: £640 per show
20% off Early bookings (before 31 July): £512 per show
Multi-performance discount: £505 per show per show
MULTI-PERFORMANCE and EARLY BIRD DISCOUNT: only £404 per show!
*Music gigs are priced slightly differently, please see individual shows for prices
Relaxed performances
Lower the sound volume
Prepare Ahead
Easy Read Synopsis provided / bring a small group to see the set up
Touch Tours
Can be arranged ahead of a show
D/deaf
BSL can be arranged
Creative Access
Some of our shows have been specifically designed to be accessible for d/Deaf audiences
Other other access needs?
Please let us know any access needs when booking and we'll see what we can do!
When you book a show with us, we ask you to check that your hall is big enough and that you can accommodate the performances around your lunchtime set-up. We make all contract arrangements with the artists/companies and arrange their travel and accommodation ahead of time. We'll then introduce you so that you can make final arrangements for their arrival.
On the day, it is helpful if you can allocate someone to look after the company, organise the seating of the children and perhaps offer a cup of tea! A representative from The Spark Arts for Children may also attend and get some feedback from the children and teachers. Please note that performances must be supervised by school staff at all times.
20% early bird discount!  If you book before July 31